Special Events
We offer a wide range of equipment to ensure your guests are comfortable, w
hether the weather is hot or cold we bring comfort to your space.
Our team of experts can help you find the perfect solution for your event, from small gatherings to large-scale productions. With specialized rental options, reliable equipment, and 
a team of experienced technicians to assist you every step of the way, we're your one-stop-shop for all your special event HVAC needs. 
Contact us today to learn more about our offerings and how we can help make your special event a success.
Collapsible content
Wedding air conditioning

Enhance your special day by keeping people on the dance floor longer, attire from feeling burdening, and those faces smiling with comfort solutions designed to be high impact low visibility.
Corporate Event air conditioning

Business attire can be heavy and no one wants to look bad infront of clients, execs, and partners. We bring the expertise to keep everyone cool and comfortable!

Launch Parties, Gallas, Ground breakings, & more!
Sporting Event air conditioning

Cooling zones, Concession, Courts, and other areas benefit from conditioning. We are the name in the game, tag us in and we'll help you win!
Outdoor Events

By keeping the air moving we can push bugs away, establish a comfort breeze or warmth zone.

Our selection of outdoor equipment will keep your outdoor space cool or warm when the weather rolls through.

Swamp Coolers
Fans
Radiant Disk Heaters
Infrared Heaters
Tent Event Special
Packages ranging from 5-50 Ton - This includes the generator, cable, duct, and operator.
Book a Tent Event Special
Tent Air Conditioning
Tents and temporary structures benefit greatly from strong, reliable conditioning equipment. Most temporary structures have little insulating them from the heat transfer, ensuring you have the power to stay comfortable is what we do. Just as the structures come and go, so will we, only leaving good memories of comfort. Air Conditioner Rental is your go to for tent air conditioning, hot or cold.
Packaged Combos made for Events
The equipment you need in our compact, agile setup
Shop Mobile Packages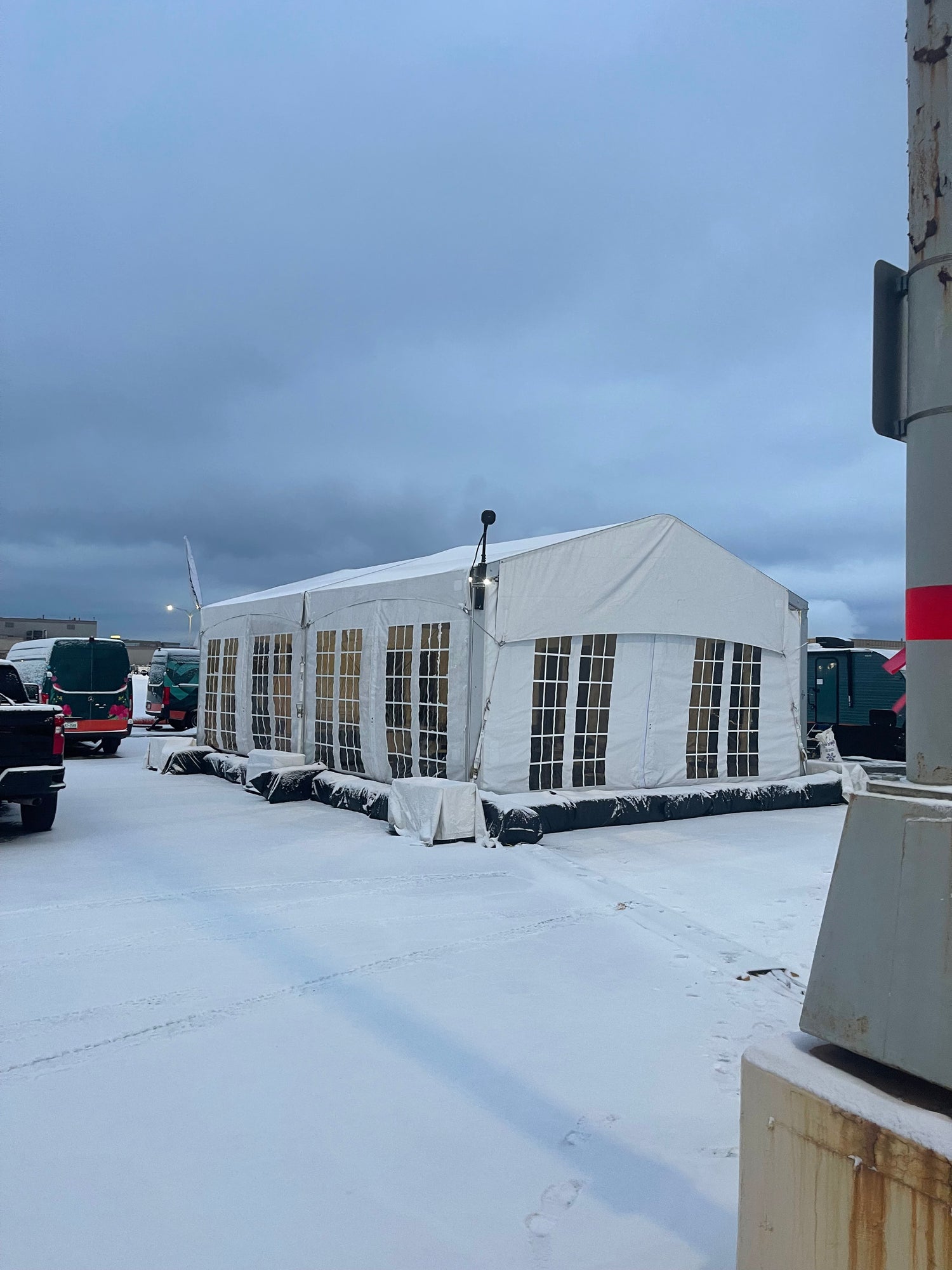 Tent Heating
Leave the chill at the door and stay cozy with our effective heating solutions. Electric and fuel fired options available. Electric heaters benefit from high efficiency and no emissions. Fuel fired heaters benefit from their flexibility and lower cost. Heated tents can also benefit from floors to help insulate from the cold.
Be Prepared for the Heat, Cold, and Darkness
Air Conditioning

Keep your guests cool and comfortable with our specially designed event equipment.

Heating

Stay comfortable with our flexible, effective heating.

Power Generation

Stay energized and illuminated anywhere, anytime.